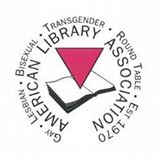 The GLBTRT is proud to highlight some of our current Emerging Leaders (ELs). Including people who are members of and/or sponsored by our round table, these spotlights will let you get to know some of the incredible people in our field and learn about the work that they've accomplished through the EL Program. Donate today to the GLBTRT's Emerging Leader fund and continue supporting amazing new librarians!
Name, Organization: Jessica L. Colbert, University of Utah
Emerging Leader project (describe): My project team is creating a directory of tribal libraries, museums, and archives for the American Indian Library association, and this should function as an advocacy tool.
GLBTRT appointments (if applicable): I am finishing up my final few months on the Resources Committee, where I updated the bibliography for GLBT Controlled Vocabulary and Classification Schemes.
Q: What professional work do you do as a librarian?  Currently, I am the resident librarian at the University of Utah, where I rotate departments the first year and then do work in the area I like plus a capstone the second. My project rotation right now is with Scholarly Communication & Copyright and Research & User Services. But my true passion lies in cataloging and metadata. My mentor and I are working out work I can do for my capstone that allows me to implement more linked data for our collections, as well as authority control for our unique collections.
Q: What's your favorite part of being a librarian? (And/or, what is your favorite library memory?) I just really love helping people! I also grew up in a very rural community, so having the access to books at the local library was crucial to my own intellectual and personal development. I hope to provide that access to others.
I sadly don't have the amazing "the librarian changed my life" experience that most people tend to have when they speak about their childhood. So my favorite library memory is probably when I was working at my college's music library, which gave me a better idea as to how libraries worked, and I started to realize how our current system privileged some users and marginalized others. My whole career path has built from that.
Q: How did you first get involved with GLBTRT? What impact has the Round Table had on your life and/or profession? When I was in graduate school, I really wanted to be involved in our professional organizations. I became a member of the GLBTRT when I first joined ALA right when I started my program, and I saw that committee applications were going out. I didn't feel connected to other divisions or round tables at that point, and I was excited to get involved in an area that was both personally and professionally relevant.
My current committee appointment was my first professional appointment. Having that responsibility when I was still in grad school allowed me to not fear that career requirement when I started my first job as a faculty member. I didn't have to prove that I would get involved; I already was. I think this appointment was something that helped me land my interviews and my current position.
Q: What inspired you to apply for the Emerging Leader program? I love taking on leadership positions. What started as a way to show off as a child has turned into a desire to facilitate and empower those I work with or lead, with an authority that is compassionate and open. I wanted the chance to develop those leadership skills that I desired but hadn't quite refined. The program also gives you a chance to network with so many other librarians.
Q: What opportunities or experiences have you discovered by being in the Emerging Leader program? We just started, so I haven't been involved in the program long enough to have many experiences. However, my project team has been invited to share our project at the Tribal College Librarians Institute right before ALA Annual, and I am very excited about that. I did not even know that this professional development program existed. I am excited about the opportunities to help other non-tribal librarians learn about these amazing programs and organizations.
Q: What advice would you share with new librarians and library students about getting involved in ALA and other professional organizations? Join listservs! They're free! Join a bunch of stuff now when it's cheap, if you can afford it. Get on Twitter and search the #critlib tag or another tag you find interesting and follow those librarians. If you read an article you like, or if there is a chair of a division or committee you like, shoot them an email or message on Twitter. Seriously, most of my professional networking in grad school happened on Twitter.
Also, many committees will have one or two intern positions, which are meant for people just getting started doing this type of work. They normally only last a year with the possibility of it turning into an official committee appointment. If a committee you like doesn't have an intern position or information about one, try emailing the committee chair. You never know what will happen until you ask.
If you're not an extroverted weirdo like me, I know that all of this sounds kind of intimidating. Just know that most librarians you'll encounter want to help you succeed. They used to be in your shoes. Seriously. Email me. Find me on Twitter. Find me on Facebook. I would love to talk to you and offer advice for whatever you ask.
Q: How do you anticipate the Emerging Leaders program will impact your career and/or professional involvement? I think the program will give me more confidence when collaborating, which I know will be incredibly important for working in technical services and academic librarianship. I hope to advance through my career with a sense of dignity and confidence, especially when getting involved in work with other librarians through ALA.
Q: Where do you see librarianship evolving in the future?  What are you hopes for the profession? I really try not to be pessimistic about this topic, with our current administration and funding problems. But I hope that we can have more control and autonomy with how we handle and share our collections, and I really want to see open linked data in our cataloging lead the way. But that's the cataloging nerd talking.