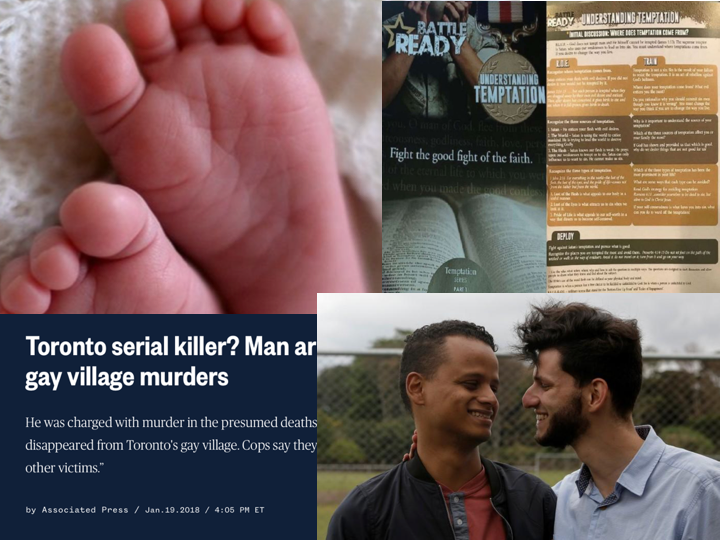 By Tricia Boucher
Why one man in Singapore was not allowed to adopt his child
While single men can adopt male children in Singapore, gay couples cannot, and surrogacy is illegal.  The couple has appealed the court's decision to refuse the child citizenship.
Costa Rica's first gay marriage suffers bureaucratic hitch
The Inter-American Court and the President of Costa Rica recommended that same-sex marriage be permitted in all Latin American countries.  Local notaries refused to authorize the marriage until the laws of Costa Rica are changed.
Toronto serial killer? Man arrested for gay village murders
Toronto police allege that Bruce McArthur is responsible for the murder of two gay men, and probably several more yet unidentified victims from Toronto's gay village.
Gay couple sues Vistaprint over receiving religious pamphlet instead of wedding programs
A gay couple in Australia filed a federal lawsuit against Vistaprint when they received around 80 anti-LGBT religious flyers instead of their wedding programs.