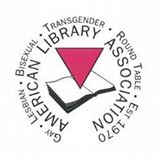 Have you been thinking about getting more involved in the GLBTRT? Like the direction we're headed and want to help us be even more visible, diverse, and inclusive?
Here's your chance! We're currently looking for volunteers for the following committees:
Advocacy
Bylaws
50th Anniversary Golden Jubilee Planning
Fundraising
Local Arrangements/Social Planning
Membership Promotion
News
Program Planning
Resources
Reviews
Web
These committees are all virtual, so you don't need to worry about budgeting to travel in order to make a difference.
Appointments begin at the end of ALA Annual Conference in New Orleans (2018) and are two year appointments, with the option to volunteer again.
More detailed information on each committee can be found on the GLBTRT Committees page.
To volunteer, log in to the ALA website and go to the GLBTRT's Committee Volunteer Form page.
We are also seeking locals who can assist in planning the Socials at the following conferences:
2019:
Midwinter Meeting, Seattle, WA: Jan 25-29, 2019
Annual Conference, Washington, DC: June 20-25, 2019
2020:
Midwinter Meeting, Philadelphia, PA: Jan 24-28, 2020
Annual Conference, Chicago, IL: June 25-30, 2020
If you are lucky enough to live or have great contacts in one or nearby one of these fabulous locations, your help in planning the socials would be very much appreciated.
Please note: the call for volunteers for the Stonewall Book Awards Committees, Over the Rainbow Book List, and Rainbow Book List typically happens after the ALA Annual conference. There will be a separate call for volunteers for those committees then.
Questions? Please feel free to email me, aedcs7@gmail.com! I'm also more than happy to chat or text via phone.
Thank you!
Ana Elisa