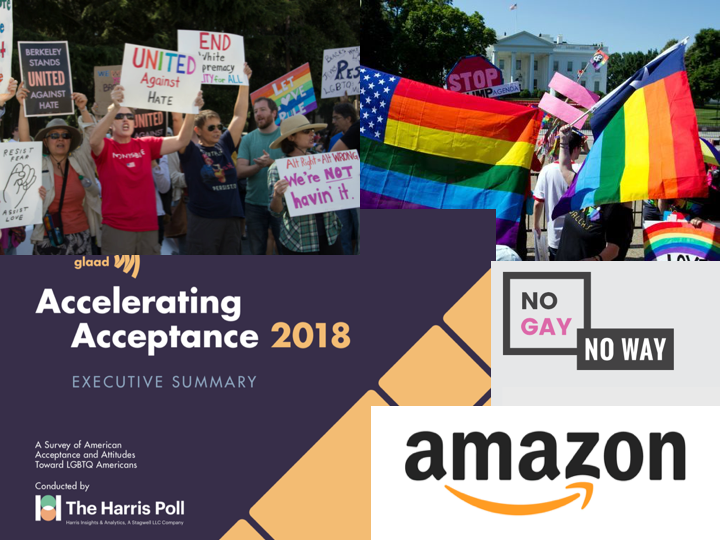 By Thomas Maxheimer
Tolerance takes a hit: Americans less accepting of LGBT people in 2017, survey shows
For the first time in many years, fewer than half (49%) of U.S. citizens are "somewhat" or "very" accepting of LGBTQ people according to the Accelerating Acceptance report released Thursday at the World Economic Forum in Davos, Switzerland. This is down from a high of 53% in 2016.
LGBTI advocates don't want Amazon's new HQ in these 9 cities
The No Gay No Way campaign is pushing for Amazon to avoid nine cities on their list of 20 possible new second headquarters.  The company has a solid record for LGBTQ rights, currently scored at 90 on HRC's Corporate Equality Index.
White supremacist attacks on US college campuses up by 250%
The Anti-Defamation League recently released a report indicating a 258% increase in white supremacist propaganda on U.S. college campuses between fall 2016 and fall 2017.  Posters placed on some campuses urged LGBTQ people to commit suicide.