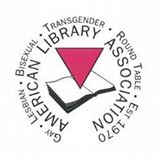 By Sam Leif
The Larry Romans Mentorship Award recognizes a librarian who, through their sustained mentoring efforts, have made a difference in our profession. Each year, the award will honor a librarian who has demonstrated excellence in the area of mentoring, who has successfully encouraged others to serve as mentors, and who has impacted the lives and careers of others through tirelessly devoting time, energy, and talent toward helping others succeed in our profession. This award is given by the Government Documents Round Table (GODORT) and the Gay, Lesbian, Bisexual, and Transgender Round Table (GLBTRT).
The inaugural 2017 Larry Romans Mentorship Award recipient was Lisa Hinchliffe. "Larry Romans was a mentor to many and continues to be deeply missed by the library community," said 2017 GLBTRT Chair Deb Sica. "Lisa's incredible work and student advocacy is his living legacy. She is highly reflective of Larry's kind and considerate spirit."
Lisa has a passion and obvious joy in guiding library students and lifting up the profession.  Throughout her career she has sought out opportunities to assist students, from co-authoring papers, including students in presentations, and developing courses and workshops on interviewing and getting the most out of conferences.
"I believe that our community is strengthened when we support everyone in reaching their full potential and professional aspirations," said Lisa. "I am honored that so many have trusted me to be a part of their journeys and humbled to have my contributions recognized by this award."
For more information about the award and how to submit nominations, visit http://www.ala.org/rt/glbtrt/awards/larry-romans.