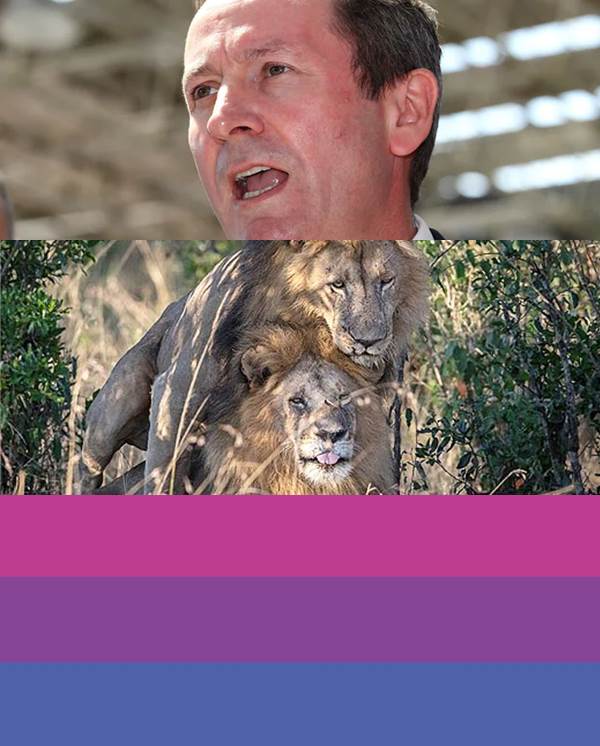 By Tricia Boucher 
WA premier apologises to those convicted of crimes for homosexual acts
Mark McGowan, the premier of Western Australia, formally apologized in parliament to those who had been convicted of the now-obsolete crime of homosexuality, calling those laws "state-sanctioned discrimination".
Ezekiel Mutua wants 'gay' lions spotted in Maasai Mara isolated – AUDIO
Head of the Kenyan Film Classification Board wants the two male lions captured having sex on film be isolated and studied to find out how they "acquired" such behavior.  He blames gay humans or demonic possession.
Twitter criticised for 'erasing' bisexual photos
Twitter has not yet given a reason for the fact that the hashtag #bisexual is coming back with no results or photos.