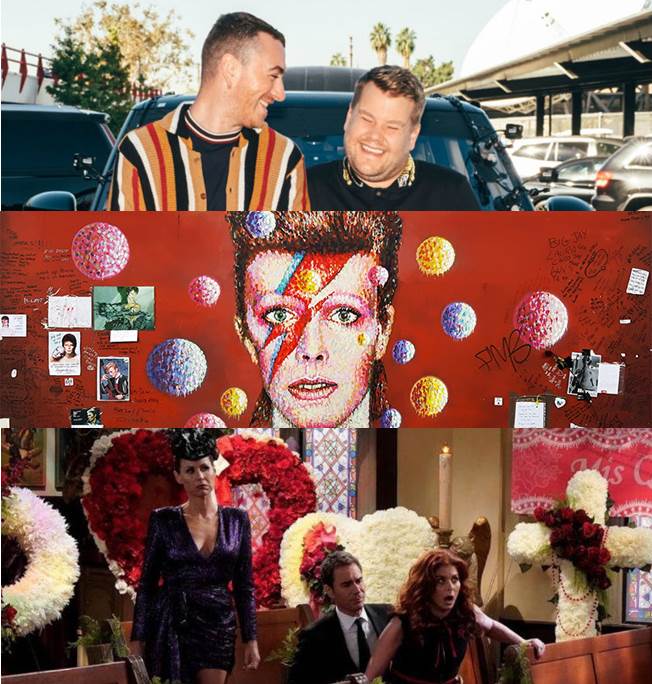 By Thomas Maxheimer
Sam Smith joins James Corden for endearing Carpool Karaoke
Smith is making a comeback to the public music scene with his new album The Thrill of it All.  Even if you aren't a Smith fan, it's hard to not be moved by him and his music, especially when Corben surprises him with his favorite music group!
A David Bowie exhibit is in the works, here's a sneak peek
Even if you can get yourself to Brooklyn in March for the David Bowie exhibit at the Brooklyn Museum, you will definitely want to check out the preview on Facebook here.
People cannot handle the latest episode of Will & Grace
To avoid a spoiler, it was heart breaking and hilarious.  Stream on NBC here.