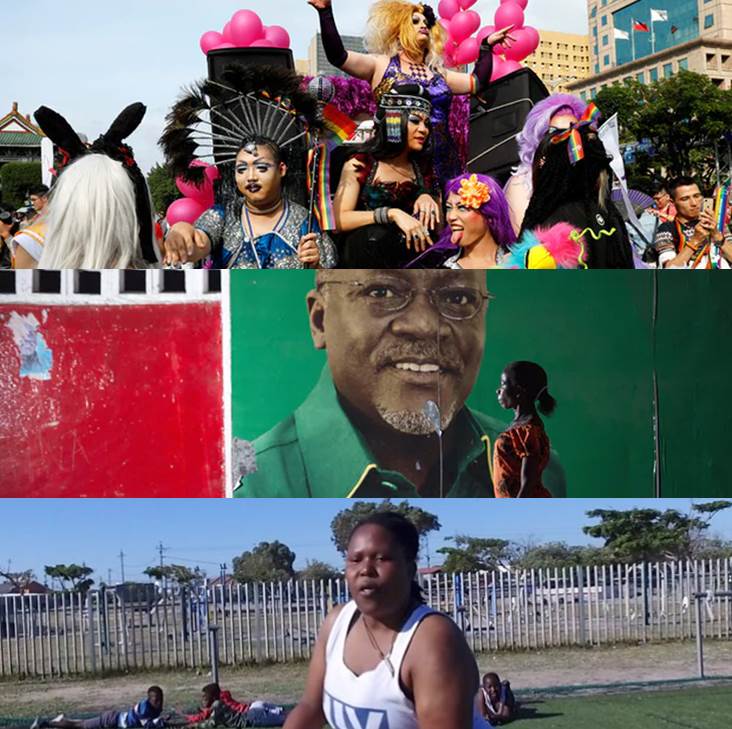 By Tricia Boucher
Asia's biggest gay pride parade brings tens of thousands to Taipei
The first pride parade since Taiwan legalized same-sex marriage attracted huge crowds of people who are still waiting for legislation to be passed that will make those marriages actually happen.
Tanzania illegally detains human rights lawyers for 'promoting homosexuality'
Human rights lawyers and other activists are among those who have been arrested in Tanzania's anti-homosexuality crackdown over the last 18 months.
The lesbian players tackling prejudice
Watch lesbian rugby players in Cape Town, South Africa use sport and poetry to fight prejudice and to hear women's stories.