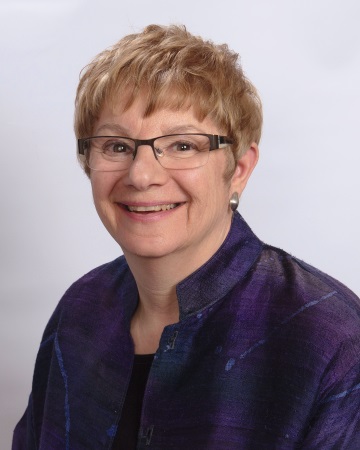 The GLBTRT's very own chair-elect has been honored by the ALA with the 2013 Equality Award. The award is given annually to an ALA member or group  "for outstanding contribution toward promoting equality in the library profession. The contribution may be either a sustained one or a single outstanding accomplishment."
The press release announcing the award reads as follows:
CHICAGO – Ann K. Symons, school librarian and international library consultant, is the 2013 recipient of the American Library Association Equality Award. The annual award, $1,000 and a framed citation of achievement donated by Scarecrow Press, a member of the Rowman & Littlefield Publishing Group, is given to an individual or group for outstanding contributions toward promoting equality in the library profession.

Throughout her career, Symons has been an active and effective supporter of intellectual freedom, focusing extensively on school libraries and GLBT issues.  Whether as a school librarian in Alaska, the president of ALA, the librarian of the Anglo-American School in Moscow (Russia) or consultant for library organizations, she has been a longtime and consistent champion of intellectual freedom and the right to read.

Most recently Symons was a consultant to the American School of Lima (Peru) for their parent challenge to eight GLBT picture books with same-sex parents.  Her conference program, "Serving GLBT Families: Where Access, Equality, and Intellectual Freedom Collide," has been presented at the joint Washington/Oregon Library Association Conference and the Alaska Library Association Conference. It will be on the program at the 2014 Texas Library Association Conference in April.  She is currently the chair elect of the Gay, Lesbian, Bisexual & Transgender Round Table of the American Library Association.

Symons' career includes many notable achievements and awards.  With a career spanning over 40 years, primarily with the Juneau (Alaska) School District, she has also done international library work in Georgia, Azerbaijan, Armenia, Turkey, Latvia, Russia, Germany, Brazil and Peru.   She is a both a past treasurer and a past president of ALA.  Her writings include "Protecting the Right to Read: A How-To-Do-It Manual for School and Public Librarians," with Charles Harmon (Neal-Schuman, 1995), "Speaking Out: Voices in Celebration of Intellectual Freedom" with Sally Gardner Reed (ALA Press, 1999) and various articles.

ALA Past President Maureen Sullivan wrote, "Ann Symons has had one of the most distinguished careers in librarianship.  Throughout her work as a librarian and as an accomplished leader in the profession, she has consistently demonstrated her deep commitment to equality of all."

ALA Past President Patricia Glass Schuman and Robert R. Newlen, assistant law librarian, Library of Congress wrote: "[Ann Symons] has made extraordinary and enduring contributions in promoting equality in libraries through her sustained activism and leadership."

The award will be presented at the ALA Annual Conference in Las Vegas in June 2014. Members of the 2013 Equality Award Jury are Chair Alanna Aiko Moore, UC San Diego, LaJolla, Calif.; Paul Anderson, University of Delaware, Morris Library, Newark, Del.; Eva Davis, Canton Public Library, Canton, Mich.; Dora Ho, Los Angeles Public Library, Los Angeles; John Sandstrom, New Mexico State University, Las Cruces, N.M.

More information about the Equality Award including how to submit a nomination is available on the ALA website.