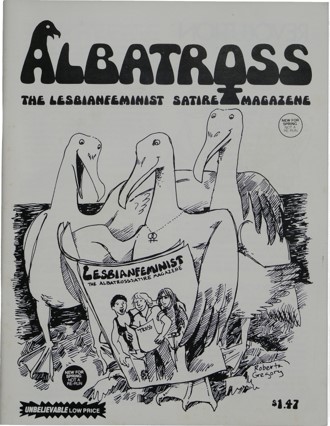 By J. Shoemaker
Recently, I noticed a new resource coming from ProQuest in September. I thought it would be worthwhile to mention here, so I reached out to our ProQuest representative for some information. Bill Brauer is an account manager for public libraries with ProQuest. Below is what he sent about LGBT Magazine Archive.
"The backfiles of magazines devoted to LGBT issues are a key primary source for research in sexual diversity studies and related fields; they have served as a crucial source of identification for the LGBT community and have chronicled the major trends in LGBT history and culture for more than 50 years. The myriad aspects of these developments reflected in these publications encompass law, politics, society, health, psychology, the arts, and lifestyle.
Besides the core relevance of this collection for LGBT studies and gender/sexuality research, it will cater to interests in many related fields that intersect with this field, including political science, sociology, psychology, history, literature, and cultural studies.
By offering full archival runs of the most influential, established, long-running periodicals of this type – including The Advocate and Gay Times – LGBT Magazine Archive offers unprecedented digital access to many of the key resources for research in this area (for which archival print issues have not generally been collected by libraries). It will open up countless new opportunities for research in this area."
More information on this exciting new resource here: https://proquest.libguides.com/lgbtmagazinearchive