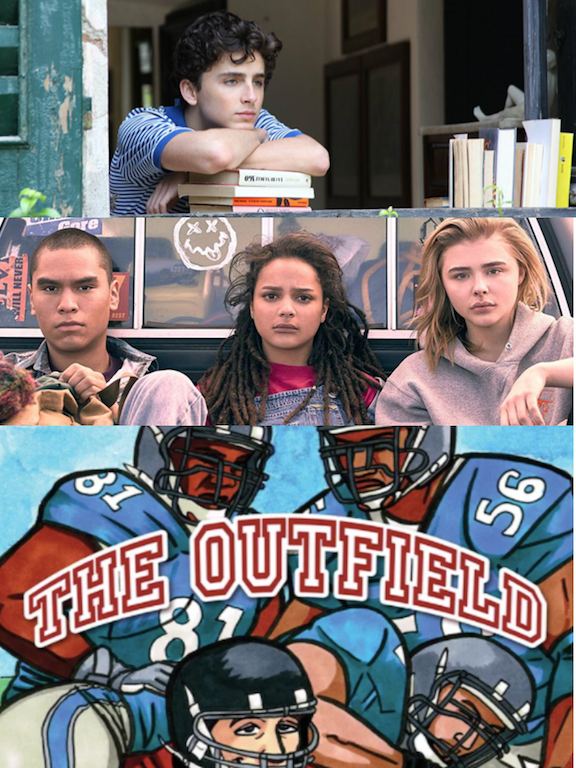 By Thomas Maxheimer
Call Me By Your Name director says AIDS will be 'relevant' in sequel
The film gained four Oscar nominations making it one of the most critically acclaimed films of 2017.  The novel, written by Andre Aciman, takes place in 1987, at the height of the AIDS epidemic.  The director recently announced this will be addressed in the sequel.
Queer-Themed The Miseducation of Cameron Post Wins Big at Sundance
Based on Emily M. Danforth's YA novel, The Miseducation of Cameron Post, the film by the same name explores the life of an early '90s era queer teen whose religious aunt sends her to away to conversion therapy center.  The film took the top prize at Sundance.
This Beautiful Book Of Cartoons Looks At Sports From A Gay Angle
Cartoonist Dylan Edwards explores the intersection of LGBTQ culture and masculinity in his book of cartoons called "The Outfield."