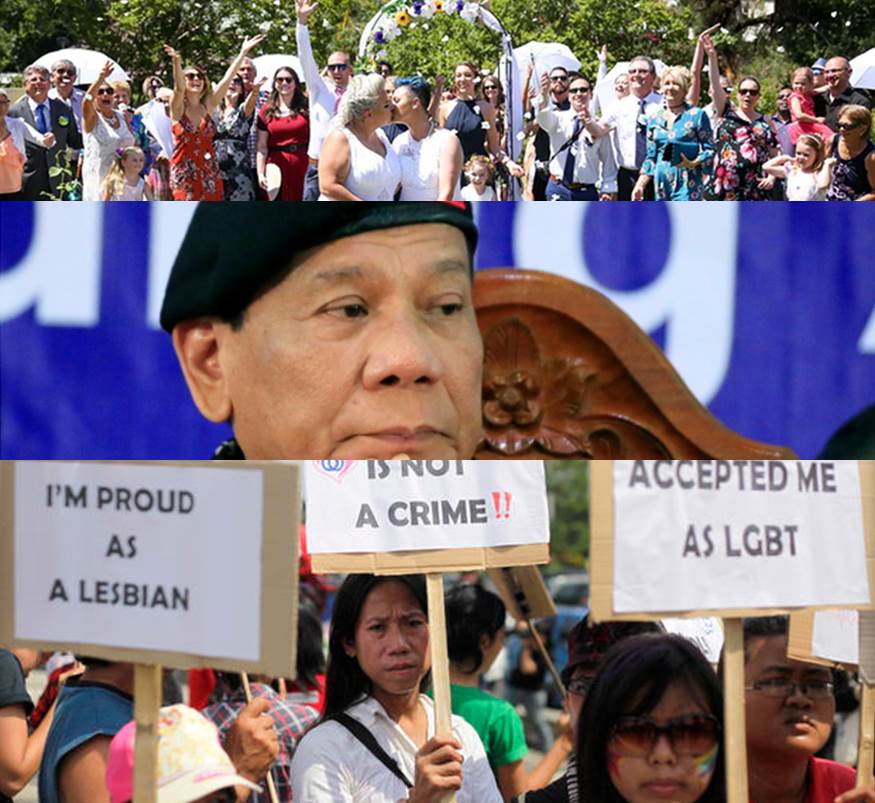 09
By Tricia Boucher
Australia's first same-sex marriages take place under special dispensation
Several couples have been given special "dispensation" so they would not have to wait for the law to take effect – allowing same-sex couples to marry before January 9, 2018.  These have been given for many reasons – from pre-planned commitment services to life-threatening illnesses.
Philippines' Duterte, in about-face, says he supports same-sex unions
The Philippine president has not only vowed to protect LGBT rights, he also invited the LGBT community to nominate someone to work within his government.
Botswana court orders government to recognize transgender woman as female
Tshepo Ricki Kgositau sued the government of conservative Botswana for not allowing her to change her identity document to reflect her change from male to female.  She argued that not changing the document put her at increased risk of abuse and violence.
Indonesia court rejects bid to make gay sex illegal
In a 5-to-4 decision, the Constitutional Court of Indonesia rejected arguments that would have outlawed gay and extramarital sex in the world's most populous Muslim nation.