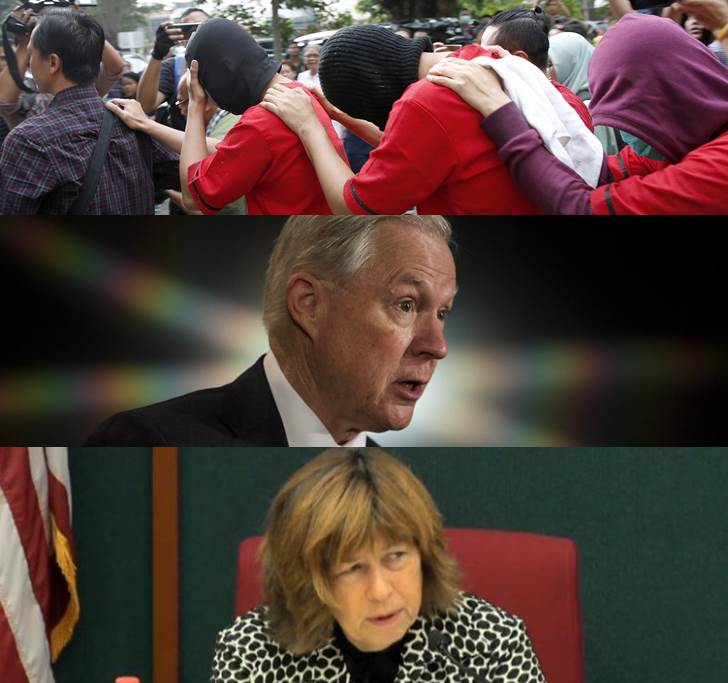 By Thomas Maxheimer
There's a rising global tide of crackdowns on LGBT communities
So far, Tajikistan, Egypt, Azerbaijan, Tanzania, Indonesia and the Russian republic of Chechnya have all rounded up people suspected of being gay.
Sessions deals another blow to the LGBT community
Mississippi is the national leader in anti-LGBTQ laws stemming from religious objections to equality.  If Trump and Sessions are in power, the United States may continue to follow the example of Mississippi on how to treat LGBTQ citizens.
GOP State Rep Defends Her Suggestion To Quarantine HIV+ People: I Was Just Being Provocative
Georgia Representative Betty Price is the wife of former U.S. health secretary Tom Price who resigned amid the scandal over his misuse of public funds.  Betty Price publicly asked if people with HIV could be legally quarantined.